This page uses Creative Commons licensed content from Wikipedia (view authors).
This is a page for all labels related to the LDH Girls groups and its related units.
avex trax

avex trax (エイベックス トラックス, Eibekkusu Torakkusu) is a record label owned by Japanese entertainment conglomerate avex Group. The label was launched in September 1990 and was the first label by the Group.
Related Acts
rhythm zone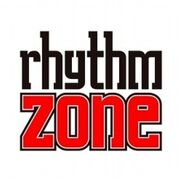 rhythm zone (リズムゾーン, rizumu zōn) is a subsidiary record label in the avex Records Group which releases all kinds of urban, contemporary and pop music in Japanese. The label was founded in 1999 by Matsuura Max to address the need for a new urban music label, signing m-flo as its first artist, then followed by EXILE.
Related Acts
UNIVERSAL MUSIC JAPAN
UNIVERSAL MUSIC JAPAN (ユニバーサル ミュージック ジャパン, Yunibāsaru Myūjikku Japan) is the Japanese establishment of the Universal Music Group.
UNIVERSAL SIGMA

UNIVERSAL SIGMA (ユニバーサルシグマ, Yunibāsaru Shiguma) is a subsidiary record label in the Universal Music Japan Group created in 2004.
Related Acts
NAYUTAWAVE RECORDS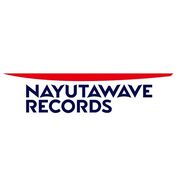 NAYUTAWAVE RECORDS (ナユタウェイヴ レコーズ, Nayutaueibu Rekōzu) was a subsidiary record label in the Universal Music Japan Group created in 2007. In December 2013, the sub-label merged with EMI, becoming EMI Records.
Related Acts
Virgin Music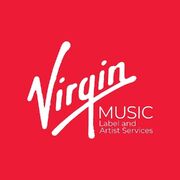 Virgin Music (ヴァージン・ミュージック, Vuājin Myūjikku) is a is a subsidiary label under the Universal Music Japan Group. It was first was founded in 1987 as Virgin Japan, as a wholly owned Virgin subsidiary. In 1989, following the investment by the Fujisankei Communications Group in Virgin Records, a new Virgin Japan company was established focused on domestic repertoire and run by Pony Canyon, the record company of Fujisankei. After EMI's purchase of Virgin in 1992, this incarnation of Virgin Japan was renamed Media Remoras, and it closed in 1997.
The label was later incarnated by Toshiba-EMI, and had three sublabels: Virgin Domestic, Virgin Tokyo, and Virgin DCT (exclusive to releases from the band Dreams Come True). All three were folded in 2004 into the label Virgin Music, which was folded into EMI Records Japan in 2013 after its merger with Universal. It should, however, be noted that international Virgin releases were previously handled in Japan by Toshiba-EMI themselves prior to the 1987 establishment of the first incarnation of Virgin Japan.
It was later incarnated once again on April 15, 2014, as a subsidiary label under the Universal Music Japan Group alongside EMI Records. It was formed after the merger of EMI R, which was renamed Virgin Records, and Delicious Deli Records.
Related Acts
Delicious Deli Records
Delicious Deli Records (デリシャス・デリ・レコーズ, Derishiyasu Deri Rekozu) was a Japanese record label under Universal Music Japan. Founded by corporate executive and member of management committee and managing director of international, Kato Kimitaka, its headquarters were located in Akasaka, Tokyo, Japan. On August 2014, the label was paired-up to an EMI division sublabel Virgin Records (formerly EMI R) to form Virgin Music.
Related Acts
Sony Music Japan

Sony Music Entertainment (Japan) Inc. (株式会社ソニー・ミュージックエンタテインメント, Kabushiki gaisha Sonī Myūjikku Entateinmento), often abbreviated as SMEJ or simply SME, and also known as Sony Music Japan for short (stylized as SonyMusic), is a Japanese music arm for Sony. SMEJ is directly owned by Sony Group Corporation and is operating independently from the United States-based Sony Music Entertainment due to its strength in the Japanese music industry.
Sony Music Associated Records
Sony Music Associated Records (ソニー・ミュージックアソシエイテッドレコーズ, Sonī Myūjikku Asoshieiteddo Rekōzu) (originally known as SMEJ Associated Records) is a subsidiary label of Sony Music Japan created in 1998.
onenation
onenation is a Hip-Hop-based and R&B-based installment under the Sony Music Associated Records label affiliated to the LDH artists.
Related Acts
Epic Records Japan
Epic Records Japan Inc. (株式会社エピックレコードジャパン, Kabushiki Gaisha Epikku Rekoodo Japan) is a Japanese record label owned by Sony Music Japan. Its founder was Maruyama Shigeo.
Between 1978 and 1988 the label operated as a wholly owned subsidiary: Epic/Sony Inc. (株式会社EPIC・ソニー) was established in August 1978 and was folded back into CBS/Sony Group in March 1988. In 2001, it was re-established as Epic Records Japan.
Related Acts
LDH Records
Main article: LDH Records
LDH Records is an in-house label of LDH JAPAN. Several artists managed by the agency get their music releases released by this label, such as DOBERMAN INFINITY and PKCZ®. Until 2019, the label was named LDH MUSIC.
Related Acts
External Links